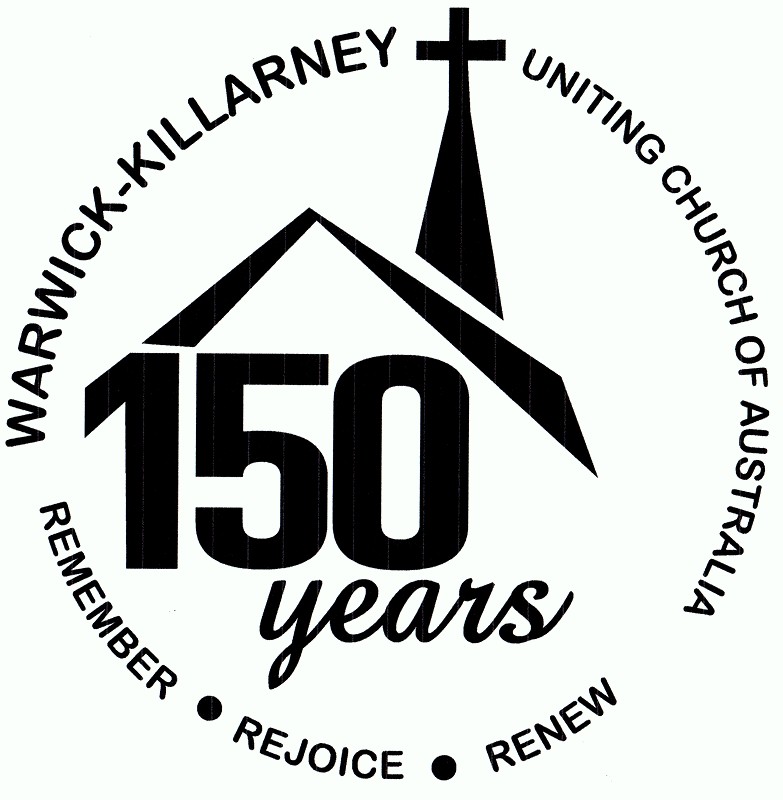 WARWICK
Located at 37 Guy Street, diagonally opposite Leslie Park, we worship in an old sandstone church (originally St Andrews) which will be celebrating it's 150th anniversary on November 22nd 2020.   Our Parish office is situated in Williams Hall which also provides meeting places for our church groups.  Our office is open Monday to Friday from 9:30am to 12 midday.  You are welcome to call in and meet us and our Worship Services and groups are open to all – just come as you are!
Worship Times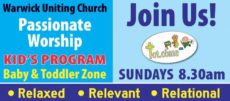 37 Guy Street (cnr Fitzroy Street), Warwick
Sunday Worship Services;  These Worship times can vary through the year as we celebrate seasons and events.
9:00am  each Sunday
Christmas Day 2020: 9am 
Residential Worship:
Akooramak Home for the Aged
10.45 am Monday mornings
The Oaks
3rd Thursday of each month
Bible Study
All Groups doing "Lent for Everyone Matthew Year A"
by Tom Wright
Beta Group: This group evolved from an Alpha group and are open and welcoming to those who would like to join.  Meeting 7pm each Tuesday during Alpha 4, then back to Wednesday 7pm
Gamma Group: formed from Alpha 3.  Meeting 7pm each Tuesday during Alpha 4, then back to Wednesdays 7pm
Men's Breakfast:  Wednesdays – 7am each Wednesday for breakfast (BYO), bible study and discussion.  Meeting in Williams Hall, Warwick Uniting Church
Selah Bible Study: 3pm each Wednesday at Reids
Fellowship & Outreach
Adult Fellowship: 1:30pm on the last Monday of the month.  Currently meeting as a social group at one of the local restaurants.
Courthouse Cuppa: Per the roster set out by the District Court
mainly music: Thursday in term time, 9:15am

TWEATTT – Those Who Eat Alone Talk To Themselves: 

UC Friends – a Christian ministry to differently abled people and their families through social outings and friendship
Craft & Sporting Groups
INDOOR BOWLS
 Wesley: each Wednesday afternoon, 1:15pm
St Andrews each Thursday afternoon, 1:30pm
CRAFT
Craft, Coffee and Chat weekly Friday at 7pm.  Note: a program of Saturday Craft days is organised each year.