KILLARNEY
Eucalyptus Street, Killarney
Nestled at the foot of the ranges, including Queen Mary's Falls, Killarney is both an agricultural and a tourist area, with farming, camping, waterfalls to explore and major community events drawing people in through the year.  We are a warm and welcoming congregation, involved in our small community from birth through all the ups and downs of life.
We celebrate two windows donated by Jean Orval when a cyclone destroyed the previous church in 1968.
We are ecumenical, worshipping in other churches on a rotating basis on the 5th Sunday of any month.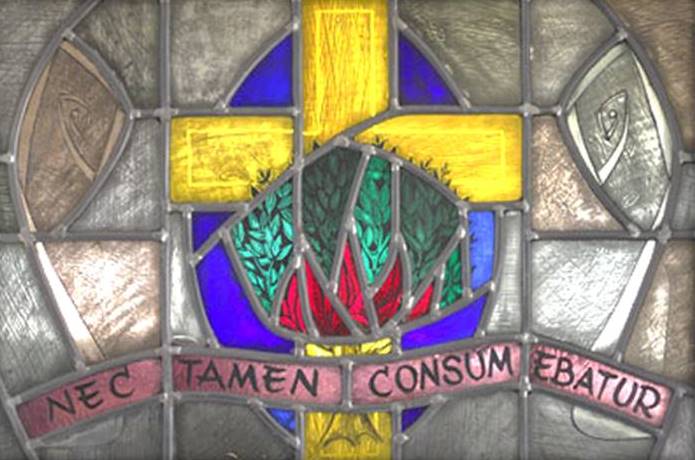 INVITATION TO WORSHIP
Worship Time: 
8:30am on the 2nd and 4th Sunday of each month
Sunday School on 4th Sunday of each month
Christmas Day:  8:30am Sunday 25th December 2020
5th Sunday of the month: 10am at various churches, including Killarney Uniting, on an ecumenical basis.
Please feel welcome to join us.  We would be blessed to have you with us – simply come as you are!
BIBLE STUDY
aKYB -Tuesdays, 9:30am at the Killarney Uniting Church Hall
KMAC – Tuesdays, 1:30pm at the KMAC (Killarney Aged Care) facility (opposite the Church.  Held on the first Thursday of each month at 9:30am.  
All are welcome
CHILDREN'S MINISTRIES
mainly music Killarne

y: Held at Killarney Uniting Church Hall, Wednesdays during school terms.Session: 9:15am-10:45am

Girls' Brigade

: GIRLS' LIVES TRANSFORMED; GOD'S WORLD ENRICHED Thursdays, P – Grade 12+, 5.00-7.00pm Killarney Uniting, Eucalyptus Street, Killarney.
Holiday Activities – usually held each school holiday – a orning of various craft and fun
FELLOWSHIP & OUTREACH
Killarney Adult Fellowship:

1:30 pm on the 1st Thursday of each month, meeting at the Killarney Uniting Church Hall
Find Us At:-
33a Guy Street
(cnr Fitzroy Street),
Warwick. 4370.
Church office attended 9.30 am – 12 noon Weekdays
Phone Us At:
07 4661 1080