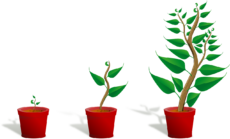 Our church continues to grow in so many ways, readily evidenced by the increasing numbers in our worship services and those that are attending our activities and programs. We also have 1 ½ full time ministerial agents within our mission team, and that has given us additional resources to develop and capitalise on our existing and in some cases new mission and outreach opportunities.  Through your time and talents, we serve on committees, provide leadership and work within various programs and activities. All of this requires financial support, and if these works are to continue and grow, you are asked to prayerfully review and consider the level of your financial gift to our Church.  If you wish to financially support the Warwick Killarney Parish, there are several ways you can help:
There are a number of ways you can now donate to the work of the Warwick Killarney Parish
Put your donation into the offering plate:

Either by cash; or,
Offering envelope sets for a full year are now available from the office or porch for anyone who wishes to use them. Envelopes are then placed in the offering  plate.
Donations made for a special purpose and so marked, will be used accordingly.
Bank Transfer.  You can set up your own bank transfer to the church account.  This can be set up for regular or for manual transfers via your bank's Internet site; see contact form on the rigfht.
EFTPOS is now available on the Warwick premises
For direct debiting, the account to use is as follows:
Account name: Uniting Church Warwick Killarney–
BSB: 034 226
Account Number: 141717
Bank: Westpac
If giving for a specific purpose or project, please use the same account, but reference the transfer with the Project Name – e.g. Ref: Leichhardt Patrol / Buy a bale / etc..
We trust this information is useful for you in determining the best way for you to make your offering to the Warwick Killarney Uniting Parish