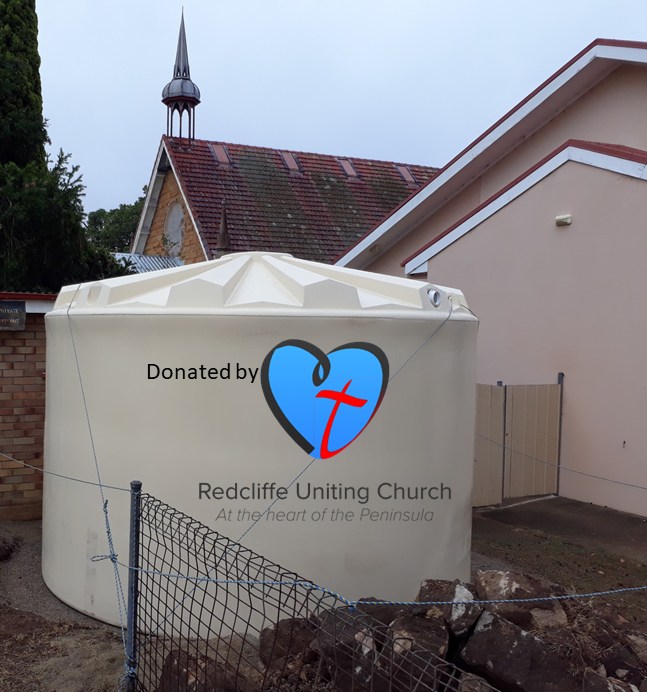 Redcliffe Uniting Church
We thank Redcliffe Uniting Church for their grant that allowed us to make our first big purchase:  the tank!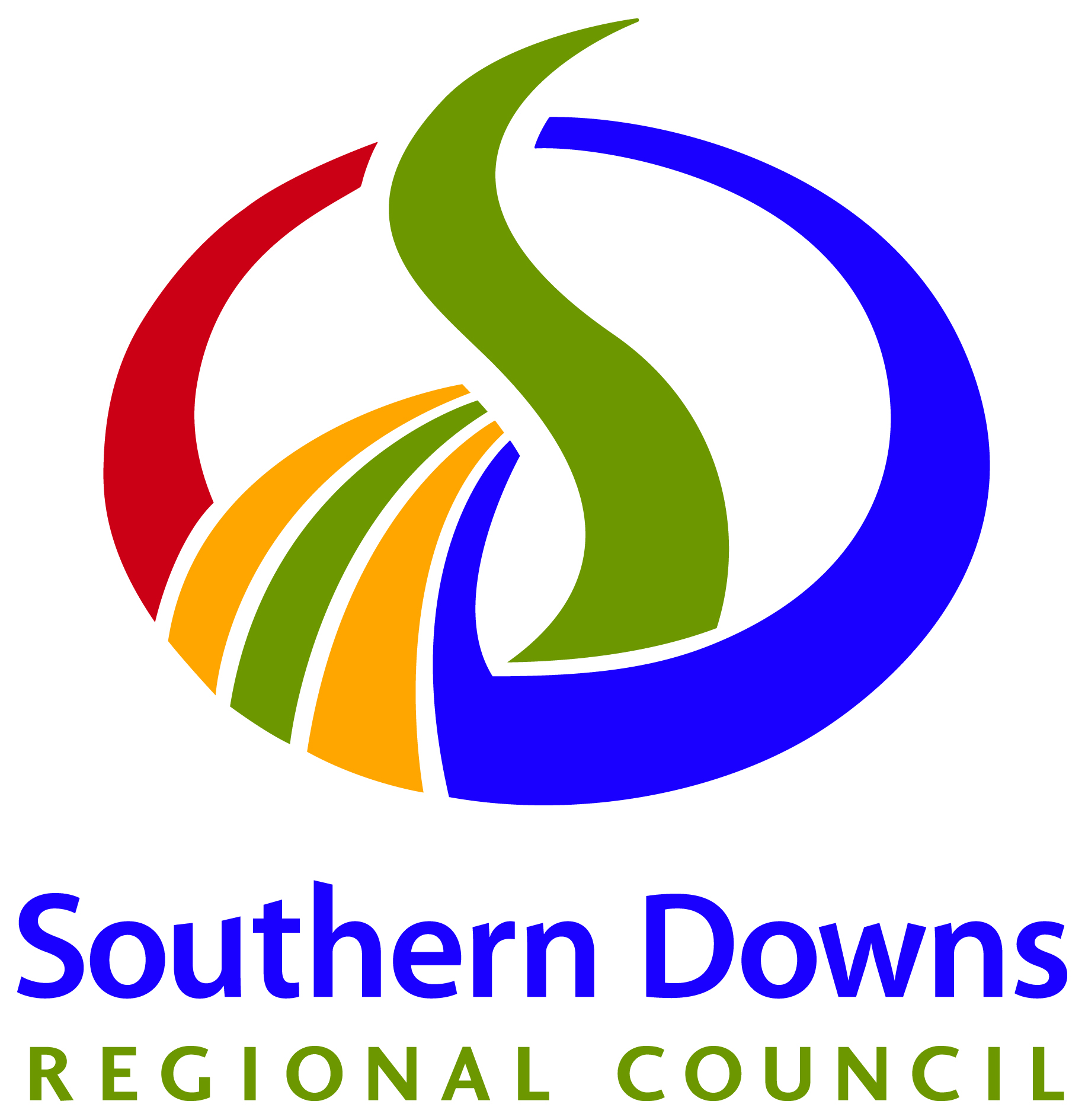 Community Grant
This project has been assisted by Grants to Funding Community from the Darling Downs Regional Council
COMMUNITY GARDEN
We have grown our dream – to provide support for disengaged youth, to work with them while they do community work.  Our aim is to build their confidence, their sense of worth and to help them re-engage with a community in practical ways.
We are now ready to open!!  Our garden has been named "God's Garden, Growing Us Together" – chosen as the best expression of our aims.
Grand Opening Sunday 26th May, at Warwick Uniting Church starting at 10am with worship to bless the garden and all who use it and the people who have made it possible.
We acknowledge:
Redcliffe Uniting Church who enabled us to buy a tank (see picture)  Thank you Redcliffe UCA for blessing us with this generous gift that has been an enormous encouragement and helped us on the way. 
Southern Downs Regional Council has also given us a community grant that has helped us with plumbing and fencing as well as drought proofing.
Fundraisers and donations have given us further funding.   Thank you, Rev May and the Choral Society for a fun high tea and musical afternoon.  Thank you Robyn and Ivan Silvey for your interest in the garden and Ivan's bequest.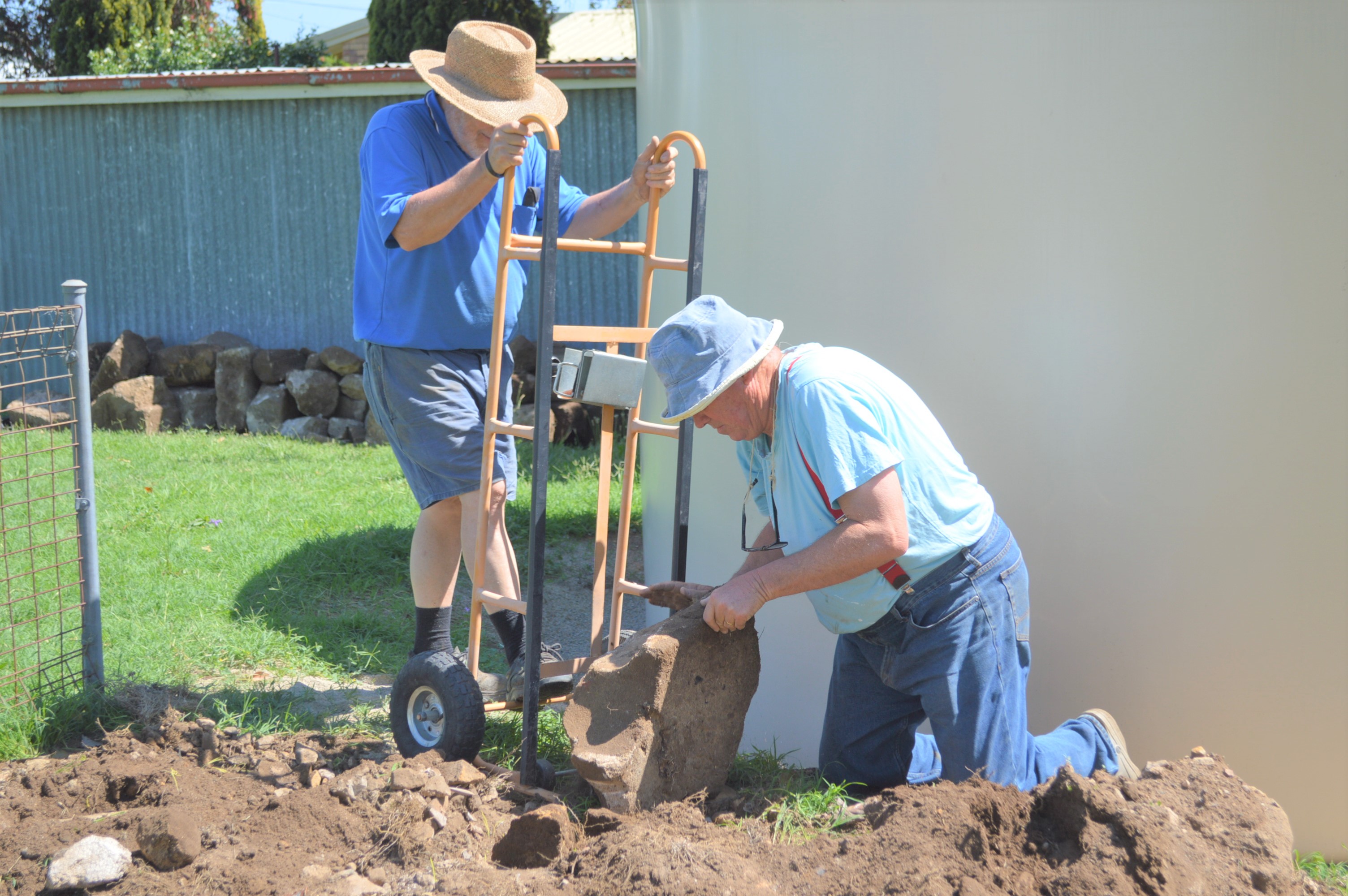 Find Us At:-
33a Guy Street
(cnr Fitzroy Street),
Warwick. 4370.
Church office attended 9.30 am – 12 noon Weekdays
Phone Us At:
07 4661 1080