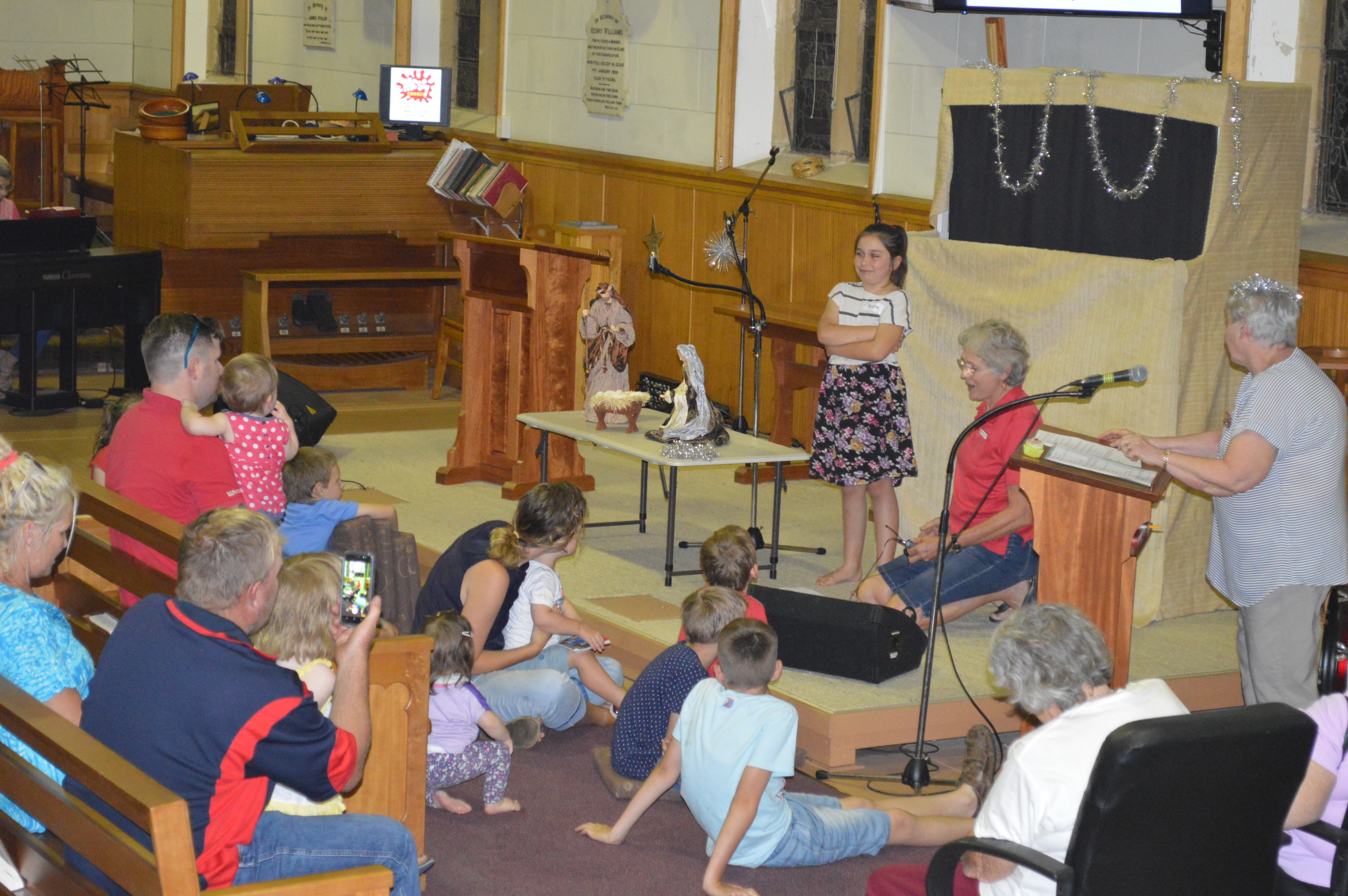 Worship segment at Messy Church
Freestone:  Rev Willie introducing his guitar
Whether you are worshiping at Freestone, Killarney or Warwick, you are assured a warm welcome and an invitation to fellowship over a country morning tea!  We are called to share the good news of Christ within our district community.  As part of this we are open to many ways of reaching out to
our community in service and love.
Worship and children
Our services are designed to offer a variety of worship styles and time. All who come are welcome to join in our Holy Communion celebrations – our table is open to all.  Children are welcome at all our Services and we like to think we are family friendly.  We have an area set aside with tables, pencils and some toys.  Families are welcome to use this area as they need it.
Our Freestone Congregation worship at 2pm, on the 2nd Sunday of each month.  This gifts our farmers a time when they can worship with their families.
Killarney services are held each Sunday at 8:30am.  Sunday School is held once a month.  When the 5th Sunday of the month occurs, Killarney churches join together.  The Uniting Church is then part of a roster for ecumenical worship at 10am.
Warwick holds 3 services each Sunday:
8:30am contemporary worship
10am traditional worship
evening worship with a meal, varying from 6 to 6:30pm, but in recess over winter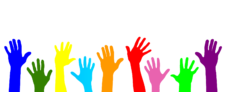 How do I connect?
Attending a service of worship is a great place to start. There are various groups and activities for all ages and stages of life that you are most welcome to participate in. There are groups for personal growth and discipleship, fun and friendship, community service and outreach.
Check out the current activities and upcoming events online, or drop into the Church Office, or Church Foyer when attending worship, to pick up a copy of our Welcome Brochure or Notices.
Please feel free to use the special email form below to privately leave us your details and we will be sure to reach back to you during the week