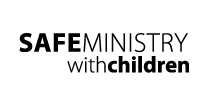 Safe Ministry with Children Policy
Our team of dedicated leaders are all blue card holders and must abide by the Uniting Church Policies and Codes of Conduct for working with Children. Leaders are accredited through Safe Ministry with Children to equip them to provide our range of activities insafe and ethical ways.  This training takes place every 2 years. Risk assessments are undertaken for all activities and are approved by Church Council. We utilise a sign in and sign out process for all of our Children and Youth programs.  
Please contact our Safe Ministry with Children officer, Jonna, should you have any queries.