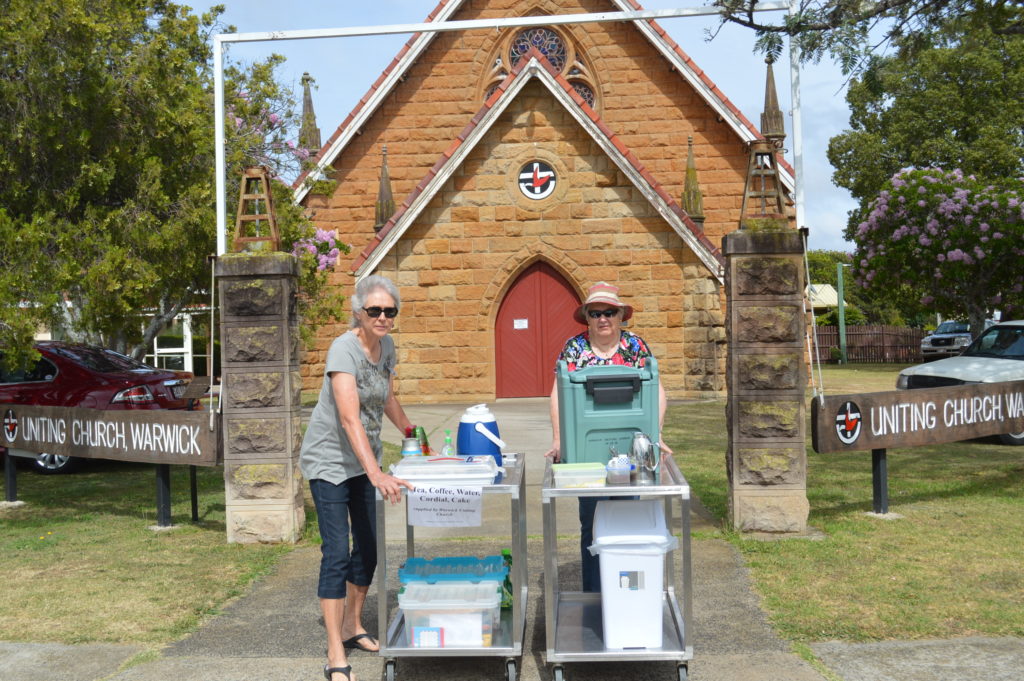 Courthouse Cuppa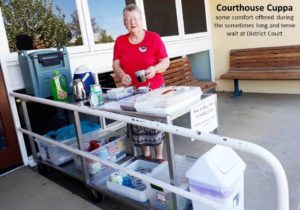 We take trolleys, carrying everything we need, over to the Courthouse (opposite the Warwick Church) on Mondays when the Magistrate's Court sits. We offer (free of charge, although donations are welcome), slices, biscuits or similar home made goodies along with tea, coffee, water or cordial. We have a small range of child friendly activities to occupy young children caught up in what is sometimes a long wait with their family member. We provide a friendly smile, a kind word, a listening ear, without any preaching or judgment. We have available flyers about our Messy Church and mainly music activities for people to take and read at home.
Courthouse Cuppa has been going for a number of years now.  It came about from one of our church members driving past and being concerned for the families there.  People are grateful and we have been told that our presence has a calming effect on what can be a tense morning.
Find Us At:-
33a Guy Street
(cnr Fitzroy Street),
Warwick. 4370.
Church office attended 9.30 am – 12 noon Weekdays
Phone Us At:
07 4661 1080