CHILDREN AND FAMILIES
We are a child safe church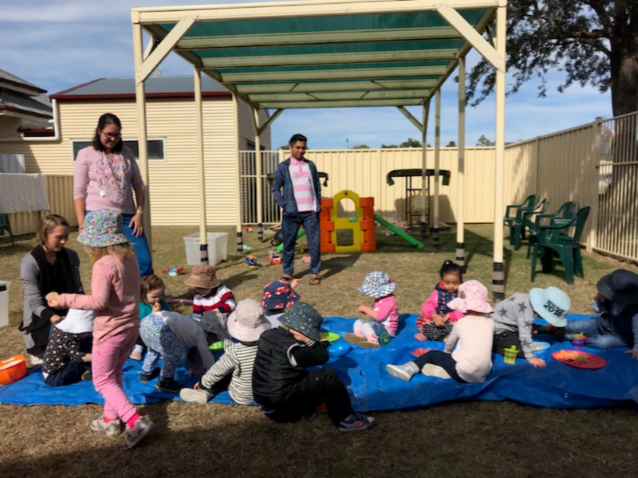 Killarney Girls' Brigde
GIRLS' LIVES TRANSFORMED; GOD'S WORLD ENRICHED.   We teach our girls to seek serve and follow Christ by getting the girls to have fun learning about God and to enjoy helping others.  The Girls' Brigade Queensland is focused on what can it do to support the community around it, by partnering with local churches to assist in identified ways.   Our Program includes Leadership Camps and Group camps and day out with the whole company on the Darling Downs.  Each Company is accountable to the local Church and has a Chaplain appointed to each.
Meeting: Thursdays, P – Grade 12+, 5.00-7.00pm
Venue: Killarney Uniting, Eucalyptus Street, Killarney
Contact: Mrs Kerry Doolan 0402913873
Email: qldkillarney@girlsbrigadeaustralia.org.au
mainly music
All join together for a fun, 30 minute music session then afterwards enjoy snacks, refreshments and play in a relaxed setting.  We have parents, grandparents and carers all coming and enjoying the sessions.  Friendships are formed, especially between new parents.  The children quickly learn the rhythm of the day, the location of different play elements and all enjoy morning tea.  Cost $4 per family.
Killarney Sessions:  Each Wednesday in school term time, 9:30am at the Killarney Uniting Church Hall.
Warwick Sessions:  Each Thursday in school term time.  Session 1: 9:15 to 10:45; Session 2: 10:15 -11:45.  Note morning tea 10:15-10:45 for both groups.  Meeting Williams Hall, Warwick Uniting Church.
.
Messy Church
Offering a wonderful program where families are welcomed with games, eat together, explore a Christian theme through a variety of crafts before finishing the night with a child friendly worship session and supper.
Time:  The 2nd Friday of the month, usually twice a term, the evening starts at 5pm finishing 7:30pm.
We have many families coming who came to know us through mainly music.  It is lovely to see whole families sharing this time, but all are welcome – singles, families, young and old.  This is a way to experience a Christian message that is relational and non-threatening.  Our children do what children do best – they are just themselves!
Sunday Children's Ministries
Sunday Ministries:  Our Sunday program for children rotates through the month, partnering with the 8:30 contemporary worship service in Warwick.  The Children's Activities are held in Williams Hall while the contemporary Worship Service is held in the church.
Tot.come held on the 1st, 2nd and 4th Sunday in term time, and caters for babies to pre-school children and offers a program introducing very young children to worship.   The children enjoy the hello tube, a story, a craft and a feast!
Sunday School occuring on the 1st Sunday  of each month in term time, and offers a program of song, prayer and lesson around a craft and activity – sometimes a game for the more active children.
Godly Play is held on the 2nd and 4th Sunday of the month at Warwick Uniting Church, at 8:30am.  This gentle program involves a storyteller with space for wondering about the topic, guided by open questions.
Family Service enjoyed on the 3rd Sunday of the month is held in church with all ages in together.  This is to introduce the children to a contemporary and relational Worship service where the children are encouraged to take part in small roles.
Sunday Holiday program for school holidays and the 5th Sunday when it occurs is a program where all the children are together to experience a program suitable for all ages.  We design it to be fun, around a Christian theme and safe