BIBLE STUDY
Please feel welcome to contact the office if you would like to join or talk to members of these groups.  We are hoping to grow more groups focussed on learning, discerning and sharing through the study of the Word.



Killarney
KYB -Tuesdays, 9:30am at the Killarney Uniting Church Hall

KMAC – Tuesdays, 1:30pm at the KMAC (Killarney Aged Care) facility (opposite the Church)
Warwick
Reid's – Wednedays 3:00pm.

Beta – This group evolved from an Alpha group and are open and welcoming to those who would like to join.  Meeting 7pm each Wednesday.

Men's Breakfast Wednesdays – 7am each Wednesday for breakfast (BYO), bible study and discussion.  Meeting in Williams Hall, Warwick Uniting Church

Thursday Ladies group meeting each Thursday in school term time, 9:30am in the Wesley Room, Warwick Uniting Church.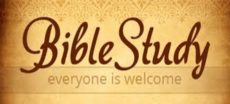 Find Us At:-
33a Guy Street
(cnr Fitzroy Street),
Warwick. 4370.
Church office attended 9.30 am – 12 noon Weekdays
Phone Us At:
07 4661 1080