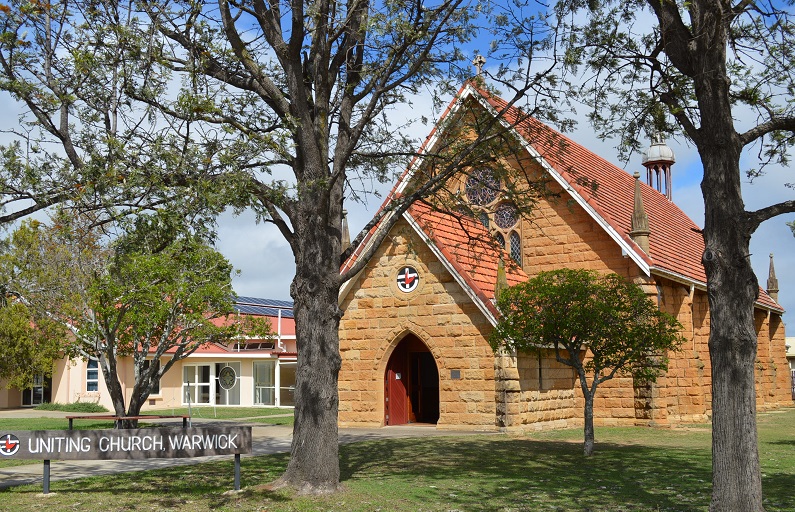 Invitation to our 150th Anniversary Picnic & launch of our Anniversary Book
When:  Easter Sunday 12th March, 5pm
Where:  Warwick Uniting Church grounds
Come and bring family, friends and picnic and celebrate with us the memories of our sandstone church!  The evening includes the launch of  the 150th Anniversary Booklet.  You and your family could be in it!!
Remember, Rejoice and Renew
We hope to get past worshippers back to be part of the remembering what was, rejoicing for what is and to see the renewal happening for what is to come – from stained glass windows, to community garden!